Ted Chapin, PH.D.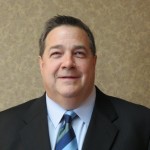 Ted Chapin, Ph.D. is a Licensed Clinical Psychologist, Licensed Marriage and Family Therapist and Certified Neurotherapist with over 30 years experience. His specialties include personal, marriage and family counseling, psychological testing and child custody evaluation and neurofeedback. His approach is compassionate, goal focused and integrates mind, body and spirit.
Joe Croegaert, LCSW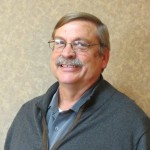 Joe has over 35 years experience in Clinical Social Work. He specializes in work with individuals with mood disorders including anxiety, anger management and depression. He provides couple's counseling and family mediation. He is also effective in working with children, adolescents and adults who have experience trauma in their lives.
Jason Deford, M.A., LCPC, LSOTP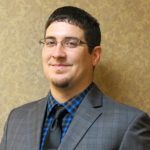 Jason is a Licensed Clinical Professional Counselor and his style of therapy is to use a mixture of motivation and challenging exchanges to help clients manage the interactions of their thoughts, feelings, and behaviors. His clinical specialty includes individual, couple, and family counseling. He has experience working with children and adolescents and specializes in anger management, treatment of anxiety, depression and post-traumatic stress disorder. He is certified in sex-offender treatment and works with trauma and abuse victims. Also, Jason helps clients with behavior management and stress management.
Populations Served:


James Haig, ACSW, LCSW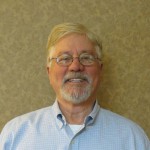 James has over 30 years experience as a psychotherapist. His specialties are in the treatment of mood disorders, depression and bi-polar disorders. He also is experienced in evaluation and counseling for sexual addiction, personality disorders and grief/loss. James brings his own unique sense of humor and understanding to the each counseling session for a positive therapeutic experience. He is currently accepting new clients in the areas of his specialty.
Trina Hunt, PH.D., LCPC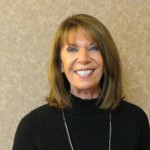 Dr. Hunt's Ph.D. is in Counseling and Family Therapy and her dissertation addressed the impact of Bipolar Disorder on marriage. Her specialties include treatment of depression, anxiety, marital/partner relationships, grief, health issues and Bipolar Disorder. Her style of therapy is based on a collaborative effort between the client and therapist to reach a satisfying solution to the problems presented.
Bradley Post, LCSW, CADC, SAP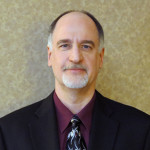 With over 30 years experience, Brad has advanced training and expertise in social work, coaching, stress management, biofeedback training, anxiety disorders including OCD, couple's counseling, behavior disorders such as Oppositional Defiant Disorder, addictions, relapse prevention, self-defeating behaviors, marital and family therapy, grief counseling, pain management and faith based counseling. He is a Trained Neurotherapist with a unique, primary focus on wellness and whole person interventions that heal the mind, body and spirit without medications. He also is a U.S. D.O.T. Qualified Substance Abuse Professional.
Populations Served:
Caterina Richardson, LCPC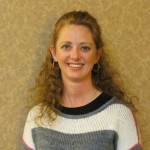 Caterina's clinical style is a blend of cognitive behavioral therapy and solution focused interventions. She effectively uses a combination of motivation, challenging thought process, and internal reflection to address the presenting issues. She maintains a high level of compassion in her sessions utilizing a non-judgmental approach to the presenting issues. With 15+ years of experience, she has focused her areas of specialty to depression, anxiety, adjustment issues and personality disorders. She enjoys facilitating change and empowering individuals to become the person they desire to be.
Populations Served:

Lori Russell-Chapin, PH.D., LCPC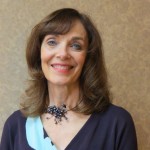 Dr. Russell-Chapin teaches graduate counseling courses at Bradley University and has been in private counseling for almost three decades. Her counseling specialty focuses on brain-based interventions, emphasizing how the brain, behavior and physiology all work together. She is a Licensed Clinical Professional Counselor and is Board Certified in Neurofeedback.
Katrina Schurter, LCPC
Katrina has over ten years of experience working with children and families. She specializes in the treatment of childhood disorders including ADHD, Oppositional Defiant Disorder, Autism Spectrum Disorders, training parents in behavior management and offers resources for every member of the family. Katrina practices a couple's counseling approach utilizing research by renowned doctors – John and Julie Gottman – that integrates practical interventions to help couples find happiness. This includes improving friendship, managing conflicts effectively through improved communication skills and supporting each other's life dreams.
Populations Served:

Bonnie Lansing-Seaman, LCPC
Bonnie is a Licensed Clinical Professional Counselor whose style of therapy includes mindfulness, resilience, and helping clients finding the strength that resides in all of us.  Her clinical specialties include adolescent, adult, depression, personality disorders, grief and loss, and life transitions.  She has experience in crisis intervention, including suicide and self-injury prevention.  Bonnie believes laughter is the best medicine and everyone is capable of living the best life possible.
Populations Served:

Jim Tiller, PH.D
Dr. Tiller is a Licensed Clinical Psychologist who specializes in services for children, adolescents and families. He has experience assessing and treating, anxiety, depression, trauma, ADHD, learning disorders, parenting training and anger management. He provides divorce adjustment education and support and has expertise working with most men's and women's issues. Dr. Tiller also provides support and assistance for the aging and in recovery from stroke, illness and cancer.
Populations Served: