Ted Chapin, Ph.D., LCP, LMFT, CEAP, BCN, President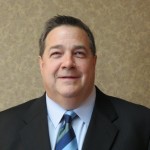 Ted is the founder and President of Chapin & Russell Associates, the premiere, counseling and consulting group practice in Peoria, Illinois. He has over 30 years of experience as a clinician, consultant and coach. He also provides psychological testing, child custody evaluation, and discernment assessment for religious vocations. He is certified in career counseling, marriage and family therapy, mediation, traumatic stress, and clinical hypnosis. Ted received his Bachelor's Degree in Psychology, Sociology, and Business from Carroll College and his Master's and Ph.D. in Counseling Psychology from Marquette University. He is a certified Employee Assistance Professional and is a recognized speaker and trainer. He utilizes a holistic: mind, body and spiritual approach to his therapy. Ted is also a Board Certified Neurotherapist and a member of the American Counseling Association, American Psychological Association, American Association for Marriage and Family Therapy, Academy of Mediators, American Board of Forensic Examiners, the Association of American Vocational Experts, and the International Society for Neurofeedback and Research. He is also a recognized author and has over 65 professional presentations, research studies and publications. His most recent book is entitled, "Neurotherapy and Neurofeedback: Brain-Based Treatment for Psychological and Behavioral Problems. Ted is also an invited lecturer at Bradley University's Master's Counseling Program. He has received the Jaycee's Outstanding Young Business Professional Award, the Dr. Walter Baer Award for Promoting Excellence in Mental Health in Central Illinois, and the BBB Torch Award for Business Integrity.
Lori Russell-Chapin, PH.D., LCPC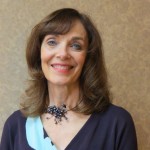 Lori is the co-founder of Chapin & Russell Associates and is a professor and associate dean of the College of Education and Health Science at Bradley University in Peoria, Illinois. She is a Licensed Clinical Professional Counselor with over 30 years experience as an educator, clinician and author. She is a Board Certified Neurotherapist and the co-director of the Center for Collaborative Brain Research at Bradley University where she facilitates collaborative research in the areas of cognitive research, brain imaging and neurobiofeedback. In 2013, she was the recipient of the national Linda Seligman Counselor Educator of the Year Award, and she currently maintains her private counseling practice with Chapin & Russell Associates. She is the co-author of six books, including Clinical Supervision: Theory and Practice and serves as one of the clinical supervisors at CRA.
Bradley Post, LCSW, CADC, SAP, Vice President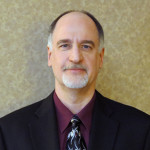 Brad is Vice President of Chapin & Russell Associates and is a Licensed Clinical Social Worker with a Master of Social Work Degree from the University of Illinois with academic concentrations in community mental health, occupational social work and personnel administration. With well over 30 years experience as a clinician, coach and consultant he also brings to the leadership team advanced expertise in the assessment and treatment of substance abuse and other addictions. He is a qualified Substance Abuse Professional for the U.S. Department of Transportation. Brad is a trained Neurotherapist, a Certified Alcohol and Other Drug Abuse Counselor and belongs to the National Association of Alcoholism and Other Drug Abuse Counselors and to the National Association of Social Work. Brad was also a previous recipient of the Mental Health Association of Illinois Valley Mental Health Professional of the Year Award.